Life Updates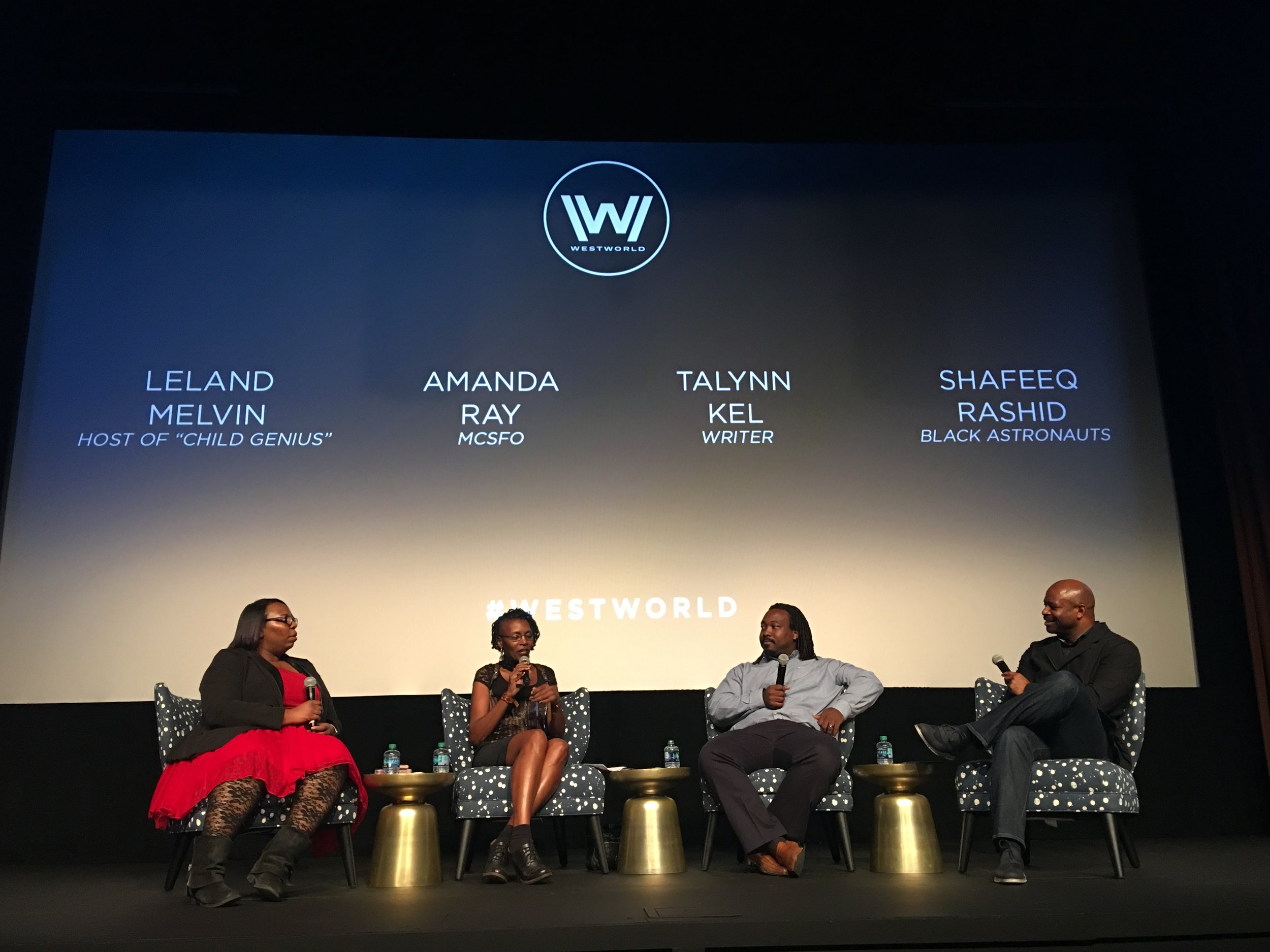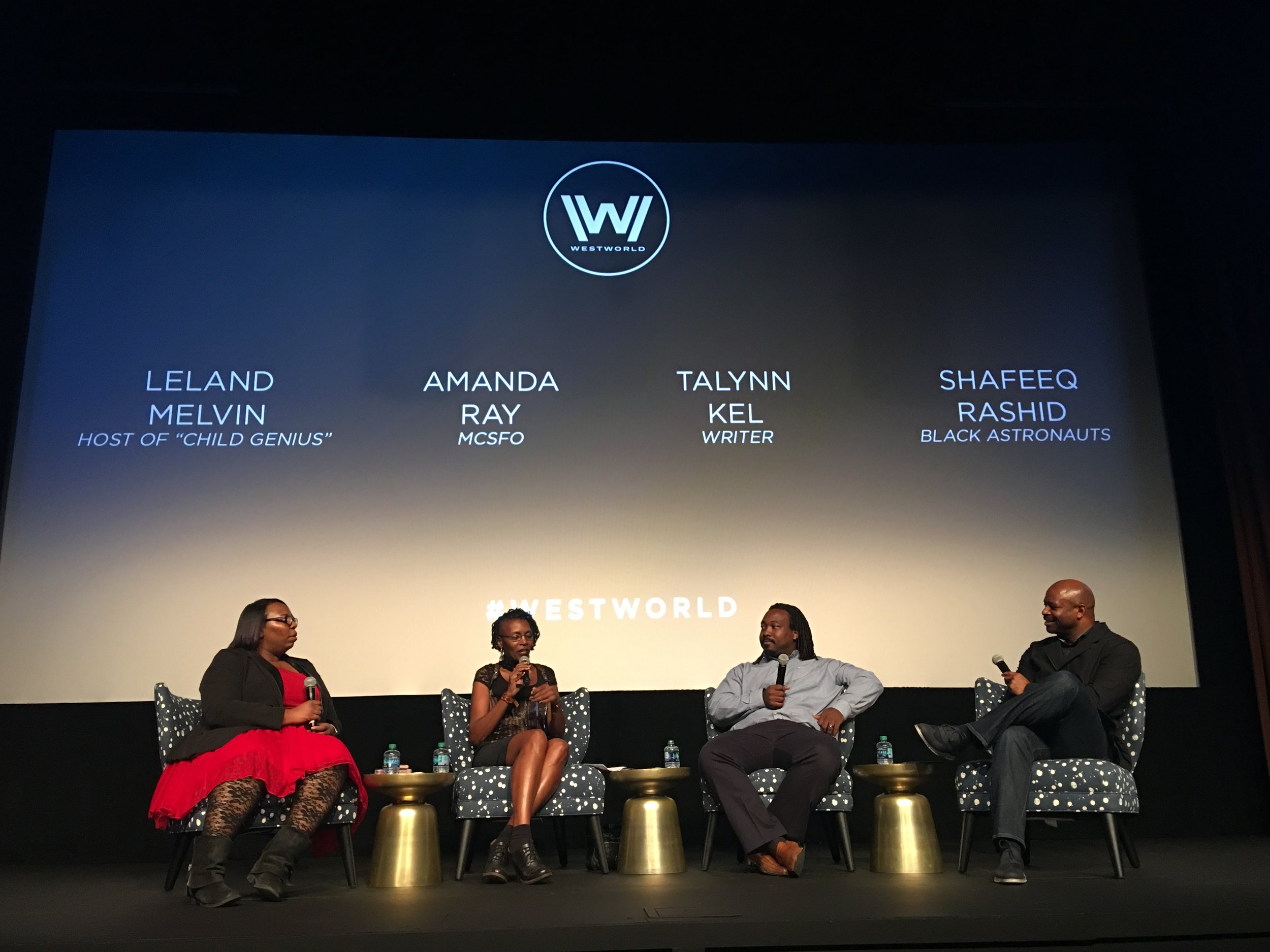 Last week I was able to sit on the HBO multicultural panel for the launch of their new TV show, Westworld. I shared the stage with Leland Melvin, a NASA astronaut who served as co-chair on the White House's Federal Coordination in Science, Technology, Engineering, and Mathematics (S.T.E.M.) Education Task Force developing the nation's 5-year STEM education plan. Despite his role working in government, Leland managed to maintain a positive and lighthearted outlook on life.
I also shared the stage with Amanda Ray, founder of the Multicultural Sci-Fi Organization (MCSFO) and Shafeeq Rashid, one of the members of the Black Astronauts podcast. To prepare for the panel, I got to watch Westworld episodes 1 & 2 and then let my brain chew up the show to prepare for the panel.
I'm still wrapping my head around the entire experience. It was a really nice affair. It was held at SCADShow in midtown, which is a beautiful event venue. There was a reception, a screening of episode 2 of Westworld, immediately followed by the panel. We got to sit on a stage and discuss the show, science fiction, morality, religion, the singularity, and whatever else the show popped into our heads.
I'll be honest, I LOVE being on panels. They are these awesome opportunities to get people with different experiences together and discuss various topics. I'm not an expert in anything but I love hearing about people's lived experiences and learning how they think, so being able to engage in dialogue with other people is always thrilling for me. Because it wasn't my show, I held back but people in the audience could tell that I struggled with that. Cuz, you know, I got that expressive face. But honestly, it was a lot of fun.
The HBO panel was the third media request I received in the past couple weeks. The first request was for an interview about life and relationship changes during and after weight loss. I'm not sure if my input will be used, but I hope so. It was a really fun discussion.
The second request I received was for a telephone interview with Dear Sugar Radio, an advice podcast based on the west coast. I was asked to offer advice to one of their listeners who is in an interracial relationship with a het-cis white man who doesn't recognize his privilege. Since I'm going through the same thing, they wanted my perspective. I don't know when the episode will be release, but be sure to know that when it is, I'll share it broadly.
In addition to all that, I started a new position this past week and have been working with my mom to get her to her appointments as we figure out next steps for addressing her cancer. We're looking a surgery but we're still running around getting tests done.
Needless to say, with all these changes happening at the exact same time, my writing schedule has gone to shit. I'm going to figure out how to get things done, but it's going to be a bit of a push. It's all good though. Seriously. I'm handling it. There are some side effects, but I'll figure out how to manage them.
Laterz!